Search Tyres by Vehicle Registration
Are you looking for Run Flat Tyres for your vehicle?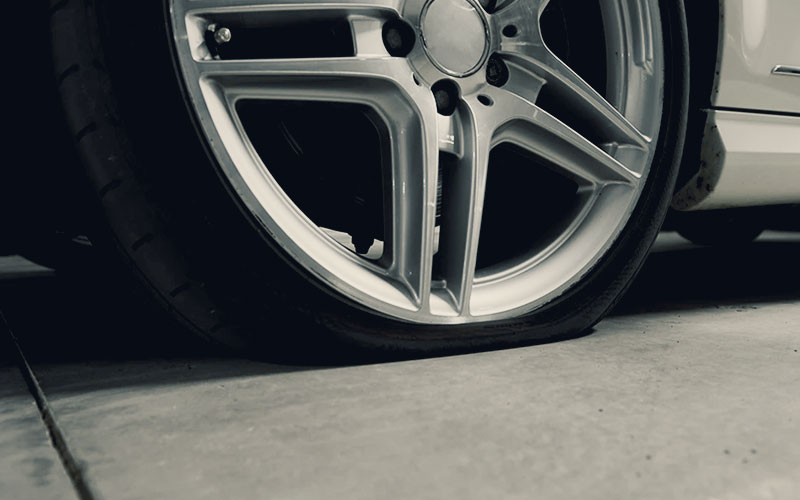 Run-flat tyres ensure a safe journey even after a sudden puncture. The reinforced sidewalls of these tyres support the car's weight and allow you to continue driving up to a certain distance even after a flat.
Hence, to avoid replacing tyres in the middle of your journey and maintaining optimal handling stability, consider investing in a set of run-flat tyres.
Are you looking for run flat tyres Darlington? Drop by Douglas Tyre And Autocare Ltd.
Our inventory stocks an extensive collection of run-flat tyres from multiple leading brands. Whether you are looking for premium, budget or mid-range brands, we have got it covered.
Here some of the top brands of run-flat tyres available at our garage:
Bridgestone
Pirelli
Michelin
Continental
Dunlop
Nexen
Churchill
Goodyear
Uniroyal
Yokohama
Can't visit us? Buy run-flat car tyres Darlington online
Now enjoy the convenience of purchasing your new tyres online. Go to our online tyre finder and just provide your car's registration number or tyre size to choose your favourite run-flat tyres. With your purchase you can also let us know when you would like to come to us to get the tyres fitted.
You can of course also come over and visit us directly. Our friendly team will be happy to assist you.
You can also order tyres and schedule an appointment with over the phone on 01325 381242.
Types of run-flat tyre technologies
Self-supporting- In this variant, the tyre construction is supported by a reinforced sidewall. This allows the driver to continue driving even after a puncture at a certain speed and up to a limited distance specified by the manufacturer.
Support ring system- A hard rubber ring is embedded in the tyre's sidewall in the support ring system. It supports the vehicle's weight even after a puncture.
Benefits of run-flat tyres
Our customers mostly opt for run flat tyres Darlington because of the following reasons:
These tyres help avoid the inconvenience (and potential dangers) of changing a punctured tyre in the middle of nowhere or at the side of a busy motorway but instead support the weight of the vehicle, so the car can be driven safely to the nearest garage for a tyre replacement.
Run-flat tyres also eliminate the need for carrying a spare wheel and tools in your car.
Please note: Regardless of the unique tyre construction, run-flat tyres should only be fitted to a vehicle with TPMS (Tyre Pressure Monitoring System). Otherwise, a sudden loss of air pressure in the tyres would not be noticeable straight away, which means the driver could be driving with a damaged tyre without knowing.
Additionally, run-flat tyres are not considered to be safe for repairs as they change their structure once driven without air. A damaged tyre must be replaced.
Brands available in our stock
Bridgestone
Pirelli
Michelin
Continental
Dunlop
Nexen
Churchill
Goodyear
Uniroyal
Yokohama, etc.
Stop searching for the best "tyres near me ". Opt for run flat tyres Darlington now, and complete your purchase with us.
Turn to Douglas Tyre And Autocare Ltd. for the best quality RFTs at affordable rates.
For more information about these tyres, you can write to us at mike@douglastyreandautocare.co.uk.