Search Tyres by Vehicle Registration
Are you looking for Summer Tyres for your vehicle?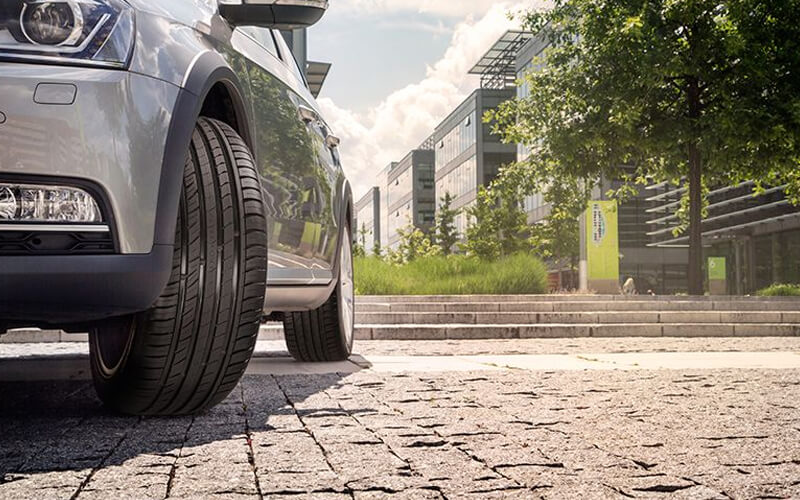 For reliable handling performance and traction during the warmer months at temperatures above 7-degree Celsius, opt for summer tyres from Douglas Tyre And Autocare Ltd. These seasonal variants are designed to tackle dry and wet road conditions while offering optimal safety to your driving experience.
Douglas Tyre And Autocare Ltd. is a reliable tyre retailer. We house a team of professional technicians with the experience to understand car tyre requirements after a quick inspection. These experts are also highly skilled, so they can help customers choose an ideal set of summer tyres Darlington for their vehicles.
Buy summer car tyres Darlingtononline by using the tyre finders on our website. Enter your vehicle's tyre index or registration number to select tyres from the wide list of options available.
After booking your new summer tyres Darlington online, visit our facility for a tyre replacement.
Tyre brands available in our inventory
We stock summer tyres from premium, mid-range and budget brands in our inventory. Some of these are:
Bridgestone
Pirelli
Michelin
Continental
Dunlop
Nexen
Churchill
Goodyear
Uniroyal
Yokohama
So, please stop your "tyres near me" searches and turn to us instead.
Reasons to buy summer tyres for your car
Fuel efficiency
Summer variants improve your car's mileage, by providing reduced rolling resistance.
Tread bars
The specially designed tread bars on summer tyres reduce the risk of aquaplaning. They provide lateral and longitudinal grip, which provides traction on wet and dry roads.
Braking efficiency
The shallow tread depth of summer tyres paired with its unique tread design improves the braking efficiency of a car.
Block-shaped tread pattern
The simple block-shaped tread design of summer tyres provide larger footprints. This feature enhances the handling and cornering efficiency of the car.
Our best-selling summer tyres Darlington
Michelin Defender T + H
These Michelin summer tyres are designed to distribute tyre contact force evenly for maximum durability. Also, their EvenTread compound increases the tread life of these tyres. The IntelliSipe technology increases biting edges, providing exceptional grip and control on wet and dry roads.
Goodyear Eagle F1 Asymmetric
The next generation polymer tread compound of these Goodyear summer variants enhances traction on wet and dry surfaces. Also, their active CornerGrip technology improves traction when cornering by maintaining proper tyre pressure. Further, their unique rim protectors shield the wheels from damage.
Call us
Dial 01325 381242 if you have any questions or to book an appointment with us. We are here to help you with all your tyre-related requirements.