Search Tyres by Vehicle Registration
Are you looking for Winter Tyres for your vehicle?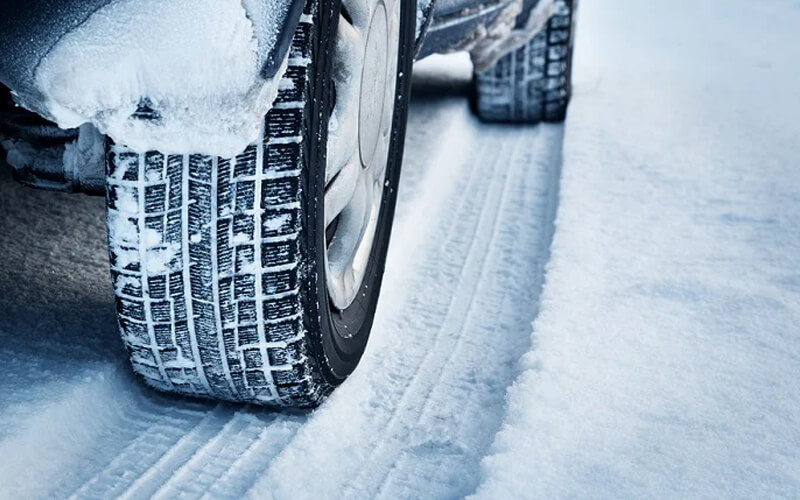 Does your car need a new set of winter tyres Darlington? Come to see us at Douglas Tyre And Autocare!
We stock a wide collection of winter tyres designed to tackle the colder months in the UK. These tyres are manufactured to provide optimum performance at temperatures below 7-degrees Celsius. At our facility, we retail winter car tyres Darlington from several premium, mid-range and budget brands, like:
Bridgestone
Continental
Goodyear
Michelin
Nexen
Churchill and many more.
So, replace your old car tyres with a new set of winter variants from us before the onset of the harshest part of the year.
You can also buy winter car tyres Darlington online by making the most of our easy-to-use tyre finding tool. You can also, schedule a fitting appointment at our garage with your tyre order.
Why choose winter tyres for your car?
Flexibility
Winter tyres are manufactured with a higher natural rubber content and silica-enriched softer rubber compounds that keep these variants supple and flexible even in cold weather conditions.
High density of sipes
A large number of sipes on winter variants reduce the risk of aquaplaning by biting into snow, slush or ice. This feature also provides excellent grip and handling on winter roads.
Deeper tread design
The specialised deeper tread design of winter variants enhances manoeuvrability on snow-covered roads.
Top-selling winter tyres Darlington in our inventory
Continental WinterContact TS 860
A primary reason behind the popularity of these winter variants is the ContiSeal technology. It is a sticky and viscous sealant applied inside a tyre that seals 80% of all tyre punctures. Also, its Cool Chilli compound enhances braking efficiency on snow and ice-covered roads. Moreover, these variants are equipped with Liquid Layer Drainage that reduces the risk of hydroplaning.
Bridgestone Blizzak LM005
It features a directional tread pattern with zig-zag grooves. This helps deliver improved traction on snowy and wet surfaces. It also features 2D and 3D sipes around its shoulder and central area that helps increase tyre-to-road contact during the winter months.
Sounds good?
You'll find several other options in our inventory.
Please call us or reach us at Unit 1 Chestnut St, Darlington DL1 1QQ to check out our tyre collection.