Are you looking for Wheel Alignment for your vehicle?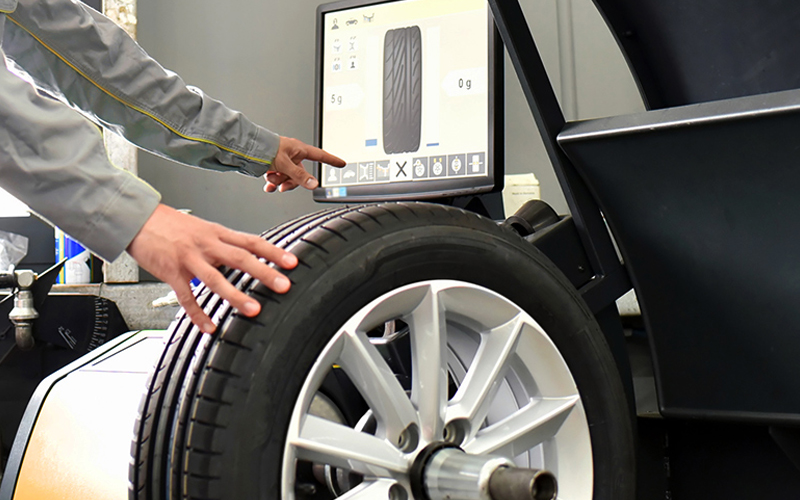 Accurate car wheel angles are instrumental in maintaining vehicle stability and handling control. Misaligned wheel angles can lead to reduced fuel economy, shock absorber damage, accelerated tyre wear and compromised control thus jeopardising your on-road safety.
Hence, professionals recommend a wheel alignment check every 6 months or after covering 5,000-6,000 miles, whichever earlier.
Douglas Tyre And Autocare is a reliable workshop that offers accurate wheel alignment Darlington. Our experts use modern alignment technology and advanced tools to ensure precise wheel angle adjustment according to the manufacturer's specifications in the minimum turn-around time.
Common symptoms of misaligned wheels
Compromised fuel efficiency
Car veering to either side of the road
Accelerated and uneven tyre wear
A vibrating steering wheel
Juddering wheels
Reduced cornering precision
A crooked steering wheel
Difficulty driving on a straight path
It is advised to search for a wheel alignment garage near me at your earliest if you notice any of the above symptoms.
What do we check?
While conducting car wheel alignment Darlington, we check the following angles for discrepancies:
Caster
This is the angle of your vehicle's steering wheel axis when viewed from a side. This is essential to maintain vehicle stability and steering precision.
Camber
Moving on, our experts will check the camber angle – the outward or inward angle of the vehicle's wheels as observed from the front. This needs to be in line with your car wheels' centre line.
Toe
This refers to the angle of the car wheels away from or towards the centre line from a bird's -eye perspective. A faulty toe angle will put increased pressure on the wheels, causing them to judder, thereby compromising their grip and traction.
What are the causes of wheel misalignment?
A few of the most common reasons for wheel misalignment are:
Worn-out vehicle components
Most car parts come with definitive service life, including wheels, tyres, shock absorbers, etc. After that, their performance level will drop and can affect your car wheel angles as well. A professional wheel alignment Darlington at our garage is necessary in such a case.
Height modifications
Many off-roading enthusiasts choose to modify their vehicles' ground clearance levels. However, in such situations, it is also necessary to adjust the wheel angles accordingly.
Improper wheel fitment
If your car wheels are not fitted accurately, it can also affect the wheel angles and compromise optimum control.
Mishaps
Driving over speed bumps, hitting a curb, and driving through potholes at higher speeds can also hamper your vehicle's wheel angles.
Inaccurate tyre pressure
Inaccurate tyre pressure compromises the load-bearing ability of the tyres due to insufficient surface contact. This can also result in wheel misalignment.
Why choose us?
We always maintain an affordable pricing strategy for all our services, including wheel alignment Darlington.
Our experts undergo regular training to ensure they are always up-to-date with the latest technology.
Book an appointment for car wheel alignment Darlington today. Our friendly team is just a call away; please dial 01325 381242. You can certainly also come to us directly.
You can find us at us Unit 1 Chestnut St, Darlington DL11QQ.
We are happy to help!